Five Steps to Get Your Job Promotion
Imagine this scenario
You have dedicated yourself tirelessly day in and day out, ensuring you complete all your tasks promptly. You extend a helping hand to your colleagues, often without your managers even being aware of it. Your loyalty to your company remains unwavering, as you eagerly await the well-deserved promotion you believe should come your way. After five years, your coworkers are leaving for new jobs in different companies. However, you are still in the same position and doing the same work. You can't help but wonder why your manager has never acknowledged your dedication with a promotion.
Here's the truth. You don't simply receive promotions on a silver platter.
They require a strategic approach and a focus on working smarter, not just harder, to attain them.
One of the most fulfilling aspects of my job is helping individuals, especially women, in crafting a strategic plan for career progression and promotion.
Some people get promotions without planning, but most career advancements need careful strategizing and a lot of effort.
And most people don't necessarily know how to get that promotion.
In today's blog, I'll be sharing valuable insights and strategies I've gathered over the years of coaching individuals towards achieving their dream roles.
While this isn't an exhaustive list, these tips have proven to be instrumental in helping individuals succeed in their promotion journeys.

How promotions happen in the business world
Many organizations have programmes dedicated to identifying high-potential talent. These programmes often involve talent managers collaborating with senior leaders to pinpoint individuals with potential for growth within the organization. 
These programmes are undoubtedly beneficial, but sometimes the right people don't make it or the path to success isn't sufficiently clear. 
That's why it's crucial for individuals to take ownership of their careers. Our careers are our own responsibility, and being clear about our plans and taking action is essential, whether we're on the talent pipeline or not. 
Here are five steps you can take to prepare of your job promotion 
Step 1 – Maintain clarity about your career goals
Promotions are not solitary events; they must align with our broader career goals, and we may need to explain this alignment to others. When we express our desire for a promotion, people may rightfully ask about how it fits into our overall career objective. 
Therefore, it's crucial to develop a well-thought-out career plan spanning three to five years, or even a more extended 10 or 15-year plan if that suits your aspirations. 
Define the types of roles you aim for in the near and distant future, establishing clear goals for each. It's essential to put these goals to the test by discussing them with trusted individuals and documenting them for reference.
As you explore roles that pique your curiosity, assess how you measure up against the requirements. Identify your strengths and weaknesses in relation to these roles. Recognize any knowledge or experience gaps and devise a plan to bridge them.
For instance, consider the scenario where you aspire to be in a leadership position but currently lack the official title. In this situation, seek opportunities to showcase your leadership abilities. 
Take charge of projects, contribute to employee resource groups, or get involved in corporate social responsibility initiatives. These experiences allow you to step into leadership roles informally.
If you're uncertain about the specific prerequisites for these new roles, connect with individuals already in those positions. If in-house conversations feel uncomfortable, reach out to professionals in other organizations. 
Platforms like LinkedIn are invaluable for researching their career journeys and the skills and experiences that propelled them into those roles.
If you're really stuck, talk to a mentor or coach to help you clarify your goals.
Step 2 –
Take a proactive approach to your career
From a practical standpoint, start actively seeking opportunities, even if you believe they are a year away.
If you spot a potential opportunity, approach the leader in that area, whether it's the hiring manager or someone from HR. Throughout my career, I've often heard senior leaders mention that when a new role becomes available, men tend to assertively express their qualifications, while women may not do so to the same extent.
This highlights an organizational issue that needs addressing, ensuring a level playing field. In the meantime, it's crucial to be proactive and courageous, reaching out and making your intentions known. See yourself as someone who exudes enthusiasm and is eager to embrace new challenges, within reasonable limits, of course. Avoid becoming overwhelmed but be prepared to go the extra mile.
Make sure your contributions are visible, rather than silently working in the background. Proactively engage with mentors, sponsors, and your line manager. Don't wait for them to initiate discussions. Schedule time on their calendars, share your career goals and ambitions, and seek their insights and actionable advice. 
At this stage, consider proactively researching the promotion criteria within your organization. Do you understand the specific requirements? Many organizations have established leadership standards and behaviors, and it's essential to assess how you measure up against these criteria.
Step 3 – Develop and demonstrate your high potential
The third point is about being recognized as high potential. This recognition hinges on how effectively you're performing in your current role and your demonstrated readiness for the next level up.
In most organizations, promotion necessitates showcasing not only exceptional competence in your current job but also displaying a growth-oriented mindset. It requires a willingness to step out of your comfort zone and tackle new challenges.
To showcase this, you may need to signal that while you excel in your current domain, you can also lead effectively across various areas. As you progress up the hierarchy, your scope of control and influence broadens. For instance, if your background is primarily in HR and your next step is an HR director role that also oversees marketing, you must demonstrate your ability to lead in an unfamiliar territory.
Being high potential also entails a focus on delivering results and taking ownership of both your present responsibilities and your learning journey. This involves identifying issues, proactively resolving them, and demonstrating a commitment to continuous learning and improvement.
Additionally, it's vital to understand your key performance indicators (KPIs) and strive to meet or surpass them. While specific targets may be influenced by market conditions or organizational factors, staying informed and actively managing your performance is crucial.
There's a somewhat delicate aspect of being considered high potential: loyalty. While the belief in lifelong loyalty to organizations has evolved, demonstrating commitment is essential when pursuing a promotion within your current workplace. You want to avoid being perceived as someone who is always seeking alternative opportunities elsewhere. 
In certain organizations, especially for positions like managing director or partner roles, you may even be required to prepare a formal business case for your promotion. I'm proud to have successfully assisted numerous women in crafting their business cases for promotion. Even if it's not a formal requirement, creating a comprehensive business case can be immensely beneficial.
Step 4 – Build trustworthiness
The importance of being perceived as a team player cannot be overstated. We've all encountered individuals who may not have been strong team players but still managed to advance in their careers. However, it's worth considering how we can excel in this aspect and support others in our pursuit of ambition.
When we are ambitious, it's crucial to reflect on how we can elevate those around us. 
And some of this might just be about being transparent. With the appropriate people, of course, about what you want to achieve. So you're not seen to be doing it behind people's backs. It's about building really good, deep, long term relationships with people in the organization, taking time to do that.
Much of this centers on cultivating high-quality, genuine relationships. Allocate time to understand the individuals you work with, identify their aspirations, and explore ways to assist them in achieving their objectives. By actively contributing to the growth of others and aligning with the organization's goals, you establish yourself as someone who supports both personal and collective progress.
Step 5 –  Foster your leadership skills and emotional intelligence
Lastly, let's come to the fifth point, which revolves around the important aspect of emotional intelligence. It's all about nurturing and enhancing your leadership potential and capabilities, with a particular emphasis on your emotional intelligence. As you climb up the organizational ladder, the importance of emotional intelligence becomes increasingly important. 
If you reflect on the senior figures within your organization, you can likely gauge their level of emotional intelligence.
As you progress to higher positions, your actions and behavior become more visible to others, and people scrutinize your conduct closely. Therefore, it is essential to continually develop this aspect of yourself. It all commences with cultivating self-awareness to the greatest extent possible. 
Be proactive in seeking feedback, even when it might be a bit uncomfortable, and always express gratitude for the input. Actively work on addressing the feedback you receive.
Moreover, if you find that you are not receiving sufficient feedback, take the initiative to ask for it. Research has shown that individuals from minority groups often receive less concrete feedback compared to those within the insider group. 
Consequently, you might need to explicitly request feedback. You can learn how here. 
Part of emotional intelligence is also understanding your personal brand. This means being aware of the conversations people have about you when you are not present and shaping the image you want to project.
Reflect on how you can align your actions with your desired brand. Leverage your self-awareness to gauge your impact on others and ascertain whether it is congruent with your intended brand.
Another aspect that requires our attention, as previously mentioned, is navigating workplace politics with emotional intelligence. Irrespective of personal preferences, every organization contains a political dimension. To advance ethically, it is crucial to engage adeptly in this arena. Embrace transparency and strive for win-win solutions.  
Lastly, but certainly not least, dedicate time to enhancing your resilience. As you ascend to higher roles, you become increasingly exposed to challenges.
Although this does not imply working longer hours, it does necessitate sharpening your focus, delivering results swiftly and effectively, and exhibiting emotional resilience during crises.
Resilience plays a pivotal role in senior positions, and there is much to explore in this area. 
To sum up 
To recap, these five points are my key recommendations for you to get that job promotion:
Maintain clarity about your career goals

Take a proactive approach to your career

Develop and demonstrate your high potential

Build trustworthiness

Foster your leadership skills and emotional intelligence
Now, consider what additional strategies might prove beneficial as you plan your career path. If you aspire a promotion, I recommend scheduling a dedicated time in your calendar to map out your next steps. Create a comprehensive plan, and if appropriate, collaborate with your supervisor. Open and honest communication with them can be invaluable.
Furthermore, seek out a mentor or sponsor, or even multiple mentors and sponsors who can provide guidance and support. Don't hesitate to leverage all available resources.
Joining a peer coaching group is another avenue worth exploring. Ultimately, do whatever it takes to secure the assistance necessary to propel your career toward the success you want. 
Train with leader's trusted coach certification academy. Join our upcoming cohort and become a certified coach in 6 months.
Find out more
.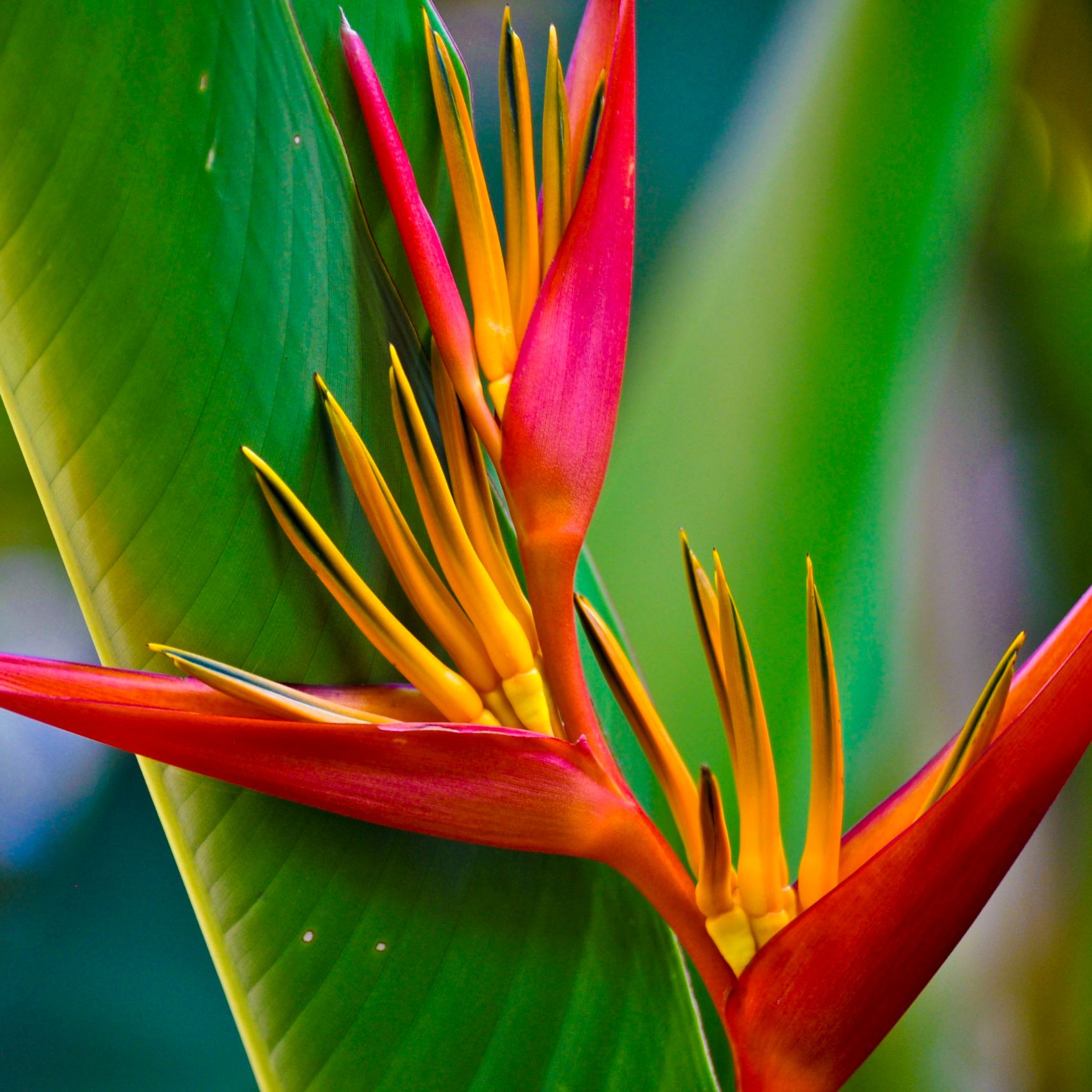 Who are we?
Learn more about Bailey Balfour, who we are, our values, and how 22 years of executive coaching experience inspired our acclaimed IFC accredited training programmes. Meet our faculty and discover why you might like to learn with us.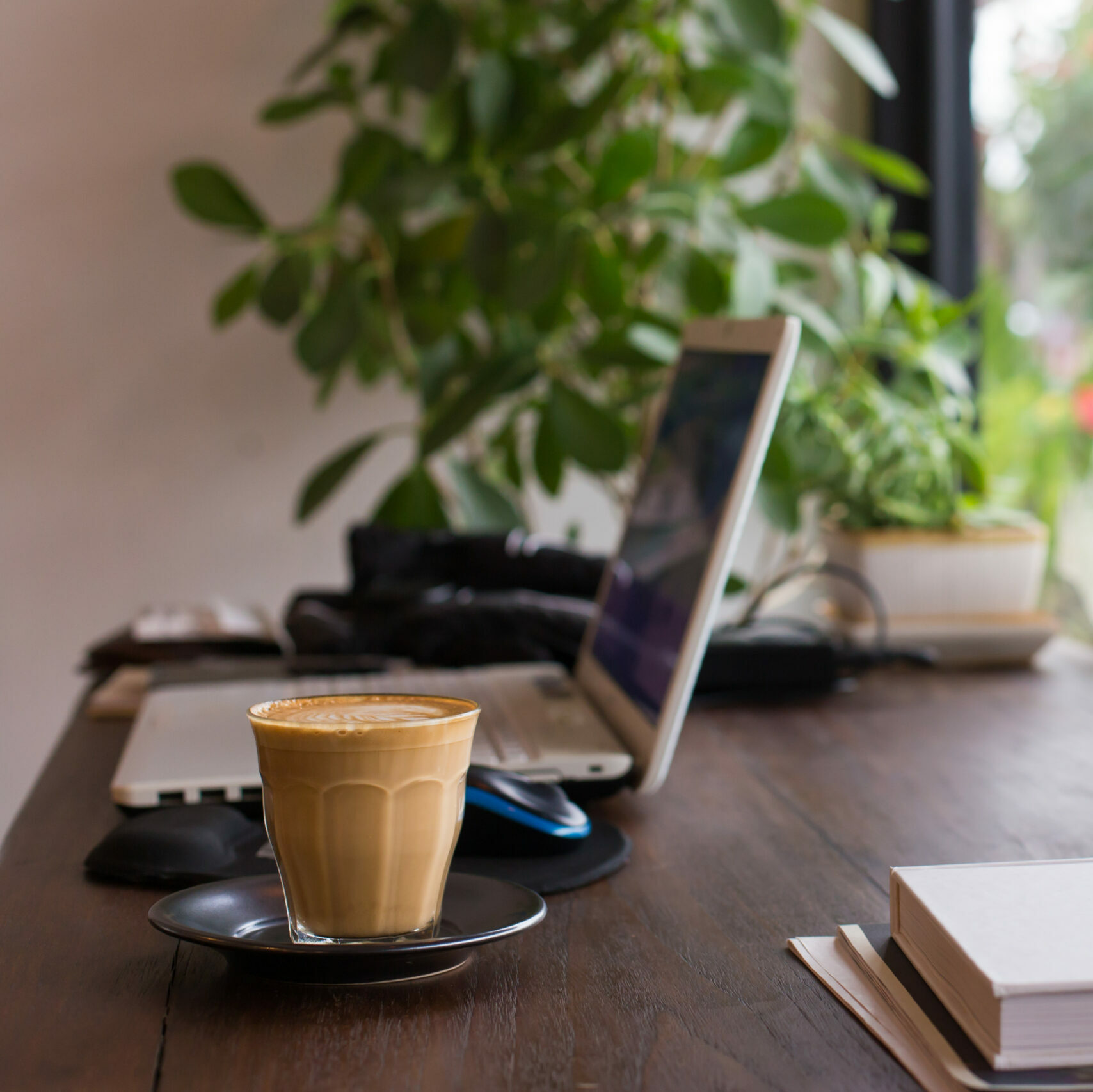 Free Taster
One of the most effective ways to decide whether our programme is the best for you is to experience a short taster – to see what you could expect and get a feel for the different elements of our courses including mentor coaching, our self-directed resources and our learning system. You can enjoy this taster at your own pace at any time so register now.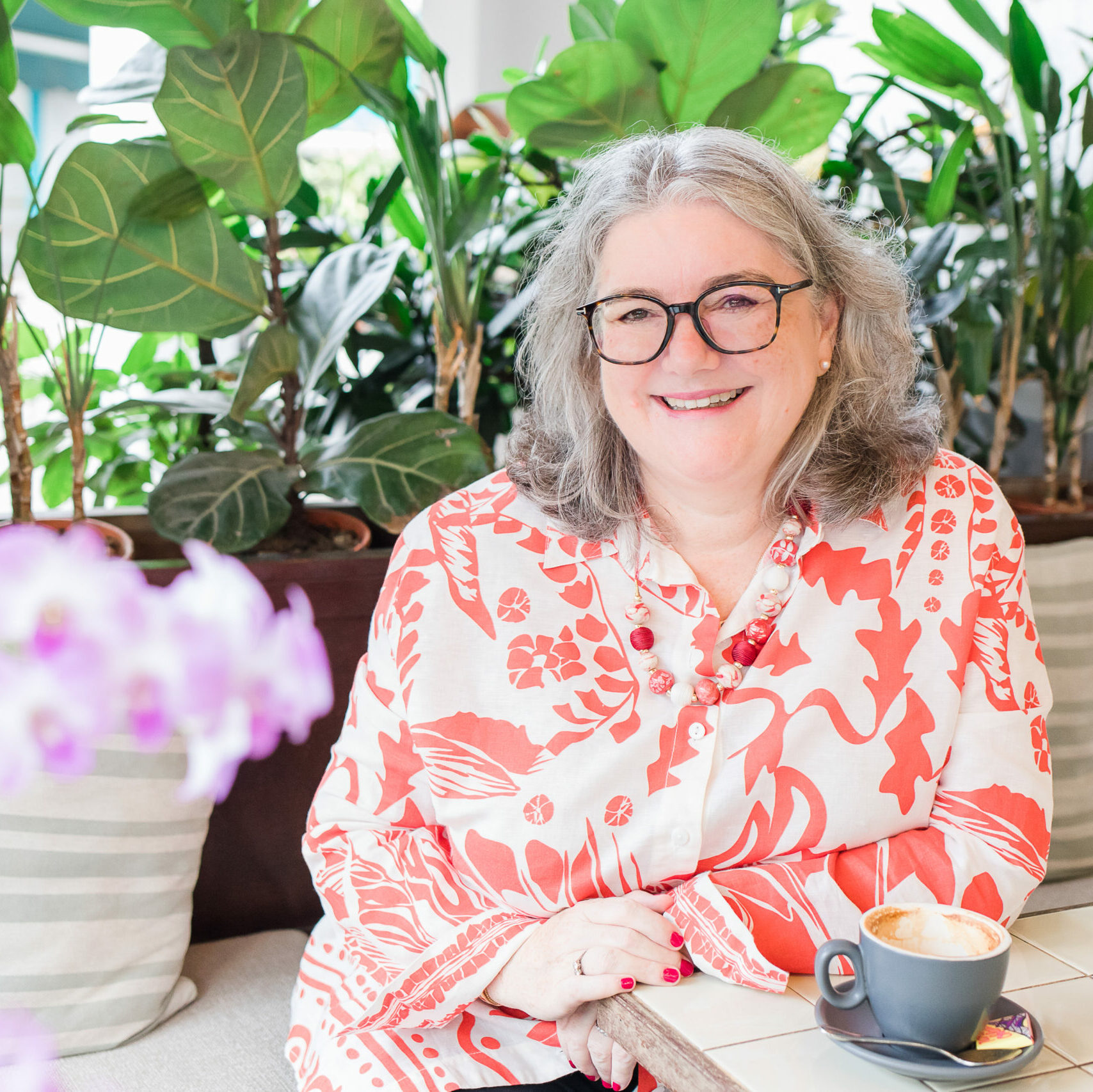 Book a call
Having a call with Jean Balfour, our programme director, can help answer questions about our pathways in a way that is relevant to you. How will you fit it in around your schedule? How will it speak to your existing role? How could it enhance your skillset for the future in your career? Why is accreditation important? Schedule a call with Jean and answer these questions and take the next step in enrolling.
Upcoming Events and Webinars
Join us in engaging (and free) webinars – from networking to coaching skills, and purposeful questions – there is bound to be an upcoming topic that speaks to you. Register now – and don't worry – if you can't make the live session we will send you  a recording so that you can enjoy it in your own time.
Making Sense of Work Podcast
How's Work at the Moment? We all work – and yet we often struggle with work. Even very ambitious people find parts of work difficult. This podcast is for you if you'd like to build a new and better relationships with your working life. Join Jean Balfour and guests as they explore everything to do with our working lives, starting with how do we find our purpose, how do make sense of our organisations and what major movements are we seeing in the workplace today?
About the Author
Jean Balfour is Managing Director of Bailey Balfour and Programme Director of our ICF Accredited Coach Training Programmes. Jean is passionate about helping people to have good conversations both at work and at home. She believes that coaching is a life skill and that you never regret learning to coach.